The grocery industry, one of the most competitive and market reactive in the retail sector, is at critical moment. Pandemic shopping habits changed dramatically by force, and operators had to pivot and adapt quickly as customers curtailed trips to the grocery store in favor of online shopping and delivery.
Revenues rose as much as 35% from the previous year as home-cooked meals, stress baking and panic buying ensued during 2020. The coronavirus elevated fiscal sales by $4.6 billion. As events unfolded,
e-commerce platforms, store operations and supply chain logistics were figured out in real-time. Profit margins in the grocery industry have always been thin because of intense competition, and operators often sought promotions to entice customers into their stores. Industry analysts are wondering if consumer habits, developed out of necessity, will carry forward as we move past the pandemic era. Will we stay glued to our phone apps and Instacart? Or will the visceral experience, and possibility to pick our own fruits and veggies, entice us back into the grocery aisle?
Doug Munson is the founding Principal at MTN Retail Advisors, a national primary grocery retail research and data collection firm that works with major grocers to help retailers, developers and investors determine the best locations for grocery stores.
Munson says, "I do see a demarcation between publicly-traded and privately-owned grocery companies and their business focus. The large publicly traded grocers are investing heavily in eCommerce and online fulfilment to support that segment, which averages 8-10% of total store sales. To that point, the physical store is not going away. There are approximately 8,000 exclusively-online retailers looking to establish brick and mortar locations."
Moving toward a period of normalcy, leading chains will need to reinvent themselves in order to preserve and sustain additional sales they achieved from the pandemic. Other headwinds include the inflationary environment, supply chain hiccups and a constricted labor market exacerbated by the "Great Resignation." Munson sees the latter as a pain point that is not going away any time soon.
"Grocery is essential to the economy, as we quickly realized during the pandemic. While supply chain disruptions have eased somewhat as we move away from the crisis, we still face considerable challenges in hiring. The labor market is very tight, and grocers are having a tough time finding employees. I feel this will continue to be an issue for retailers for some time to come."
Munson feels that grocers need to focus on delivering one or more of the following attributes to their customers to maintain the edge in a growing field of competitors:
Value and Price Proposition: Shoppers are increasingly brand loyal toward trusted private labels, such as Kroger's Simple Truth® Organic. Private label brands, for the fourth consecutive year, gained in popularity as consumers look for less expensive alternatives. This segment is expected to maintain growth momentum.
A Unique & Elevated Experience: Rochester, NY-based Wegmans anchored its business on the customer's experience and involvement in the local community. The northeast chain frequently ranks at the top for best customer experience. Customers enjoy a distinctive shopping setting where they can see, and smell foods being cooked and baked.
Convenience & Technology: Stemming from a desire to move customers quickly through the shopping journey to limit virus exposure, grocers are increasingly delivering a frictionless experience to customers—while balancing the need to stay engaged. QR codes, inventory management technology and automated entry/exit gates will become an integral part of the in-store environment.
Retail Trends and Technology
Store-within-a-store concepts will continue to emerge as large grocers strike deals with retailers in alternative categories to create new segments of merchandise under their roof. Consumer brands in popular categories such as clothes and household goods will create interest, differentiation, and expand margins.
Kansas City-based Ball's Food Store has introduced a CBD store-within-a-store in its Price Chopper supermarket through a partnership with American Shaman, a provider of high quality CBD tinctures and beverages. The store environment features botanical prints, a small seating area to test products and consult with brand representatives, and wood-toned finishes to reflect the brand's focus on natural ingredients.
Amazon Fresh, who currently has 19 stores across six states and Washington, D.C., according to their website, was one of the first small-format grocers to introduce this technology to consumers. The grocery chain's deep-pocketed parent absorbed the considerable R & D technology costs as a loss leader. Wood notes, "It will be interesting to see how many companies can buy this technology in the future."
Advances in the fulfilment center are improving efficiencies, managing inventory, costs and reducing waste and energy-use. The need for large warehouses and smaller, localized-sites to create micro-fulfillment centers, has transformed the industrial sector into the reddest hot and most active in commercial real estate. Ocado Group, a U.K-based online grocer, builds automated customer fulfilment centers (CFCs) using sophisticated AI-powered, demand-forecasting engines, high-speed picking bots and a 3D grid of crates packed with items. The company has partnered with Kroger, the largest U.S. grocery chain, to build several automated giant CFCs to meet the demand for online grocery. Ocado's solution, the Ocado Smart Platform (OSP), offers grocers an end-to-end e-commerce, fulfilment and logistics platform.
Kroger's e-Commerce online delivery earnings outperformed during the pandemic. The company will dedicate significant resources to accelerate e-Commerce under its strategic growth plan. The company's 2020 fiscal sales were $132.5 billion. Digital sales increased 103% on a two-year stack basis and store sales grew 14.1%. While online grocery seems to be waning somewhat as we emerge from the pandemic, the company believes strongly in the future of e-commerce. Currently operating 45 warehouses, their partnership with Ocado will result in 20 super warehouses. The first of these debuted mid-April 2021 in Monroe, Ohio. The $55 million, 375,000-square-foot facility contains over 1,000 robots alongside 400 human employees to pick, sort and move items controlled by a proprietary air-traffic control system to fulfil customer's orders. Algorithms regulate the pick-and-sort process and robots pack groceries intelligently, balancing bag weight to reduce plastic use and waste. The center is forecast to process as much as $700 million in sales annually, equivalent to 20 brick-and-mortar stores. Ocado's 2021 Q4 earnings call revealed an advanced 600 series pick and pack bot that has half of its parts HP 3D printed. Touted as a 'game-changer" the new series is five times lighter than its predecessor, energy efficient, quicker and less expensive to build. Warehouse grids will be built lighter, more portable and adaptable to fit in many different-sized buildings. The chill equipment will consume less energy and lower construction costs.
Omnichannel Retail Strategies
Omnichannel retailing enables consumers to interact with brands through both online and offline channels, enjoying a unified experience. Grocers are incorporating this strategy to allow shoppers to order online and pick up at the store, providing choice and flexibility. Shopping habits may be permanently changed, considering the popularity of OGP (Online Grocery Pickup) and BOPIS (Buy Online Pickup In Store). During the pandemic almost half of the top 500 retailers with brick-and-mortar operations were offering BOPIS, a rise from less than 7% pre-pandemic, according to a Digital Commerce 360 survey taken August 2020. Amazon at Whole Foods, Walmart and Kroger offers a BOPIS option to customers.
Pandemic-driven services like curbside pickup and same-day delivery are expensive for retailers to operate and eat into profitability. The BOPIS model helps offset delivery expenses and benefits grocers as it gets consumers into the store—reducing online cart abandonment and capturing brand loyalty.
Major markets have begun to roll out omnichannel grocery store prototypes that function as both a physical store and online fulfilment center. Workers pick OGP and BOPIS merchandise from existing store shelves and not a warehouse as with online home delivery. Workers quickly pick items with hand-held inventory guns identified by wayfaring signage. Inventory is restocked speedily by moving merchandise from the back-end fulfilment area to the sales floor, allowing consumers to get their essentials faster.
Community Partnerships
Grocers are partnering with nonprofit and government entities to meet the needs of "food deserts." A food desert, or healthy food priority area, has limited access to affordable and nutritious food. The USDA's Economic Research Service previously identified more than 6,500 food census tracts in the United States based on 2000 and 2006 census data. This equates to approximately 13.5 million people with low access to sources of healthful food. In early 2021, H. R. 1313 (Healthy Food Access for All Americans Act) was introduced to stimulate investment and healthy nutrition options in these communities.
However, the most viable and agile solutions seem to be emerging from grass-roots organizers, civic leaders and business partnerships. For example, when Buy For Less, suddenly shut its doors in northeast Oklahoma City in 2019, its primarily black community lost its only full grocery option. Working closely with community nonprofit, RestoreOKC, Homeland Stores was able to open a 6,800-square-foot grocery store in April 2021. It is about one-third of the size of an average store, and will sell a seasonal supply of fruits and vegetables grown at the nearby RestoreOKC urban farm by local middle and high school student interns. Corporate suppliers with food assistance programs can sell grocery items with deep discounts to the store. This particular Homeland Store will provide an invaluable resource to the community, and include nutrition, cooking and shopping classes.
Consumers and competition is forming the reality of the grocery landscape as we move into what's next. Technology will continue to play a major role in shaping every aspect of the industry, however the demise of physical stores is largely overblown. The U.S. Department of Commerce census bureau news reports that while 2021 e-commerce sales did increase 14.2 percent year-over-year, it still accounts for 13.2 percent of total retail sales. There is a sense that consumers like the convenience of their phone apps, but also are beginning to welcome the communal experience of shopping after a long and isolating pandemic. Chains and independents will have to willingly embrace innovation, as different choices, challenges and opportunities present themselves.
The 2021 holiday retail sales are on pace to eclipse predictions of record spending, despite supply chain disruptions, inflation and the uncertainty of the COVID-19 omicron variant. National Retail Federation's (NRF) Chief Economic Jack Kleinhenz said in its 2021 forecast, "the season could turn out even better than we expected. Consumers and retailers have both revised their playbooks and broken with previous traditions. With the momentum we've seen so far likely to continue, it seems probable that we will exceed our initial projection."
While that sounds promising for the retail sector overall, one of the key lessons learned during the pandemic was that grocery retailers emerged as a dominant force in shifting consumer shopping patterns. The big questions are will those increased grocery spending trends continue and has grocery replaced department stores as an anchor?
Consumers drove record sales across the grocery sector during the pandemic, cementing grocers' potential to serve as an anchor retailer. Grocery emerged as an essential retail category and the segment's performance in 2020-2021 reinforced a view that it is also recession proof. It clearly was the cornerstone for the retail sector during a turbulent time, and certainly has made a strong case that grocery may be the new anchor retailer.

Grocery retailers are working to solidify that position by evolving to meet consumer demand for enhanced shopping experiences. By creating experiential offerings inside the grocery store, it is working to expand what grocery is. Expect to see more amenities such as food tastings and demonstrations including those involving high-profile chefs. Those efforts are designed to drive engagement and create opportunities to build brand affinity and extend time in store. We expect to see beer and wine tasting sections, culinary schools, restaurants, coffee bars and other features that provides the customer with more direct in-store experiences meant to reinforce the consumer experience and keep the customer engaged with store personnel.
Grocery retailers are also making adjustments to the merchandising mix to appeal to consumers seeking experiential shopping environments. The center of the store area is changing too. Center store items are actually shrinking because they're not perishable and can be shipped. That means, warehousing of center store items are shifting to fulfillment centers – both Central Fulfillment centers and Micro Fulfillment centers. Consumers have yet to perceive this shift yet, as store space gets reallocated to online fulfillment space.
These changes are designed to drive higher spend and bigger baskets, which is important to the grocery retailers. But there are other potential benefits. There is expected to be positive spill-over to the center's co-tenants. But there is concern that grocery anchors may steal foot traffic and business from other retailers at a center. That may be an age-old argument dating back to the days when department stores served as a center's anchor. Savvy in-line retailers have already figured out ways to encourage shoppers to step beyond the four walls of the anchor store.
The shift to having a grocer serve as the anchor destination creates considerations that may not have been factored into the design of a center. The dynamics of a center must adjust from a time when shoppers arrived at an anchor department store that featured multiple entrances and was positioned at a focal point surrounded by sufficient parking areas. For grocery to function well as an anchor today, its location, ingress and egress must be convenient, prominent and flow well. Additionally, parking areas will likely need to be reconfigured to accommodate new uses, especially during peak grocery shopping times.
Centers were already struggling with adding online return areas, but now must figure out how to accommodate pick up areas for online grocery orders, as well as curbside or drive-thru options. That is especially crucial in centers where a grocer is located in line with a linear layout. That makes it difficult to accommodate shoppers wanting to park close in front as well as those who've ordered online and arrive to collect orders – and there simply may not be an option to add a drive-thru.
Another factor to weigh when centers shift to a more dominant grocery-anchored strategy is finding the right balance. For mixed-use and lifestyle centers, it is vital for owners and developers to develop a synergistic plan that considers everything from traffic flow and shopping times to merchant mix.
A final consideration in this grocery-anchored discussion involves location. There's been a shift to favor suburban sites. The pandemic contributed to a trend that was already underway. It had been driven by the Millennial cohort's search for larger places to live than they could typically find in CBDs. Millennials tend to wait longer to get married, start a family and their inability to meet the qualifications to buy a home, means they are staying in a rental product longer. Millennials are starting to move into new a life phase and seek a more subdued and less urban setting where they can start a family lifestyle.
The single-family rental product, which tend to be located in the suburbs, appeals to them.
The uncertainty about when workers will be allowed to return to an office setting or if they will continue to work from home has complicated projections about demand for grocery retailers in suburban or CBD locations. Clearly, the model has been disrupted and whether it returns to previous patterns remains to be seen. What is obvious, given the transitional situation today, retail center owners and developers have an opportunity now to capture future success by developing strategies that feature a grocery retailer as prominent anchor in plans for a center. 
"Our fear is the customer is not receiving the experience that should lock them in long-term once their savings and 'cabin fever' wears down."
With a record 100 ships waiting to dock and unload outside the Port of Los Angeles, President Biden's recent announcement that the port would operate 24/7 came as welcome news to those anxiously looking ahead to a busy holiday season.
It's the latest in an ongoing saga of disruptions in the global supply chain that began during the pandemic. That includes record demand for industrial warehouse space, which gets more intense by the day.
And then there's the issue of labor. Dock workers, truck drivers and even retail clerks are all in short supply. With what is expected to be the busiest quarter since the pandemic began, disruptions could drive industrial rents even higher, and leave retailers scrambling.
Oblivious to these forces, consumers are ready to enjoy the upcoming holiday season.
"We're looking at a huge jump in shopper demand this holiday season," says James Cook, JLL's Americas Director of Research in Retail in a new post. "There are fears now that supply issues will mean bare shelves."
There's Not Enough Space
Industrial real estate developers are trying to keep pace with the explosion of online shopping. But while inventory has grown substantially across the US, in many markets, there isn't much more land on which to build. US vacancy has hit an all-time low at 4.3%, according to Mehtab Randhawa, Senior Director, Industrial Research, JLL.
This has driven industrial rents sky high.
Large big box retailers are better positioned to absorb the shock of supply chain issues that result in these product shortages at the worst possible time. Some of them, including Target, are chartering their own cargo ships and stockpiling goods ahead of the holidays, creating additional demand for warehousing.
"Big box retailers will come out of this with more market share," Cook says.
Sandy Sigal, President and CEO, NewMark Merrill Companies, tells GlobeSt, "While it has been great to see the strong customer desire to come back to stores⁠—and our traffic is not just showing increases over 2019, but historically strong traffic and sales⁠—our fear is and has been that the customer is not receiving the experience that should lock them in long-term once their savings and 'cabin fever' wears down.
"Between not enough servers, chefs, sales people, etc., or those who are there being overburdened, and constraints on goods being in stores in time for each season, the labor and supply chain breakdowns are a warning sign for the holidays.
"While this will be the first 'normal' holiday shopping season in two years, and we think traffic will be there, what concerns us is the sentiment and satisfaction of the customer and whether that impacts their future view of shopping in person."
Warehouse Workers in Desperate Need
The supply shortage is the result of cascading factors driven by the pandemic. Factories have been plagued by repeated shutdowns due to Covid-19 outbreaks. Cargo ships and containers aren't where they should be. Goods have stacked up at ports.
At the biggest ports, like the port of Los Angeles in Long Beach, ships wait as long as three weeks to unload goods. Once they do arrive and unload, there's still the issue of the ongoing labor shortage: not enough truck drivers or train operators.
And the labor shortage doesn't stop there. A lack of retail workers has put the squeeze on businesses hoping to keep up with increased holiday traffic. Warehouses face a shortage of workers too, but less so since some retail workers are switching over due to higher pay and incentives.
"It has been an in-store issue to get store associates because of the competition from big box warehouses," Cook says. "Warehouses pay wages typically higher than in store associate jobs."
Grocery Aisles Disappointing Consumers
Doug Munson is a principal at MTN Retail Advisors, a Salt Lake City-based national primary grocery retail research and data collection firm that works with nearly every major grocery company to help real estate investors determine best locations for grocery stores.
"The pandemic reinforced a conviction that investors have always held, grocery is essential, and virtually recession proof," Munson tells GlobeSt. "That fact was reflected in the top performances experienced by just about every grocery retailer and grocery-anchored retail center during the pandemic.
"Set against that backdrop, what we are seeing today is that staffing is an enormous issue facing grocery retailers, and the disruption in the supply chain is having perhaps even more of an impact on the sector. We're seeing significant gaps of product in nearly every aisle of a grocery store, and not just the toilet paper aisle. These are wholesale gaps that retailers haven't seen before.
"Consumers are accustomed to seeing full shelves, so this condition is expected to have a huge psychological impact on them. Even though demand is strong, the impact of a reduced labor pool, and supply chain issues are adding up to inflated costs to build and stock a store. The result is grocery retailers are tapping the brakes a bit now on expansion or investment plans."
Avoiding 'Over-Promising'
Supply shortages are hurting industrial space and development in other ways.
Jessica Mann-Amato, Design Principal and Co-owner of Mancini, a 105-year-old tech-driven design firm in New York City with regional offices in Red Bank and Millburn, NJ., tells GlobeSt, her company is constantly reassessing the supply chain for materials and components to find shorter lead times for our projects.
"Suppliers are doing everything they can; however, the whole world is encountering these challenges, so the solutions are limited.
"When we start a new project, we are very open and honest with our clients about lead times. We also avoid over-promising. As the architecture and design firm, we are proactively tracking every single item and staying on top of it so that we, in turn, can manage our client expectations."
Source: https://www.globest.com/2021/11/03/tangled-supply-chains-scarce-labor-threaten-retail-sales/
Menomonee Falls, Wis. and San Francisco — Sephora will debut at least 850 "Sephora at Kohl's" locations within Kohl's stores by 2023, the San Francisco-based cosmetic company announced. The locations will span 2,500 square feet and will typically be situated near the front of each Kohl's. Sephora at Kohl's shops will replace Kohl's current in-store beauty assortment. Exterior signage at locations that feature the in-store shops will display both Kohl's and Sephora branding. These locations will be selected based on existing Sephora store proximity, market opportunity and customer insights. Menomonee Falls-based Kohl's expects the first 200 locations to open by next fall. Sephora at Kohl's will also launch on the Kohl's website in the fall.
Sephora has 500 of its 2,600 stores in the Americas and Kohl's has more than 1,150 locations in 49 states
Source: https://shoppingcenterbusiness.com/sephora-to-open-850-locations-within-kohls-stores-by-2023/
Questions on site quality and research parallel Tesco. Can the concept overcome?
As Lidl prepares to pepper the East Coast with 200 or more new stores, the German retailer could be tripped up by the same real estate issues that plagued the last European food retailer to invade the U.S. — Tesco and its now defunct Fresh & Easy brand, several real estate experts told SN Thursday.
In an interview, Douglas Munson and John Tippetts, co-founders of MTN Retail Advisors, a Salt Lake City-based site analysis firm, said their research indicated that about 70% of what they identified as the first 75 sites Lidl intends to open lack adequate ingress and egress typical of "Class A" supermarket real estate; and further, that its sites appear to have been selected with a lack of insight into the volume of the competitors in its immediate trade areas.
These issues, they cautioned, could result in Lidl struggling not only to draw shoppers, but to draw the particular shoppers it intends to win. Tesco, which rolled out more than 200 Fresh & Easy stores on the West Coast beginning in 2007, encountered similar troubles before succumbing to Chapter 11, they said.
MTN, which earlier this week shared its methodology and findings with Barclays researchers, told SN its point of view was based on proprietary data and experience in the specialized field of site selection analysis. Munson and Tippetts are both former Kroger real estate staffers.
"What we see is a lack of attention to the competitive landscape," Munson said of Lidl. "I don't mean to say they don't know who they're competing against, but we're certain that they can't quantify the amount of volume of the stores they're going to take from. If you don't know if [competitors] are doing [sales of] $880,000 or $680,000, or $660,000 or $460,000, and your premise is to take dollars away, you're making some bad assumptions."
Matthew P. Casey, a site specialist in Clark, N.J., in a separate interview expressed a similar sentiment about Lidl's approach. "I don't think they evaluated competition beyond doing things like looking at the number of cars in the parking lot, saying 'This guy's high volume, this one is not.' That's just not how they approached it."
Munson said he based his point on the speed at which Lidl assembled sites, which would not allow time for the kind of detailed research a competitive analysis would require, and on the assumption that Lidl intends to win sales from "quality-service" supermarkets like Wegmans and Harris Teeter. According to Tippetts, "Lidl wants to be the 'Aldi' of Wegmans in the same way Trader Joe's is the 'Aldi' of Whole Foods."
Lidl has not spoken publicly of specific competitors or its intended market position beyond saying it intended to address quality and price in a manner that existing U.S. markets are not. A company spokesman on Thursday declined comment on SN's questions about its real estate selection or specific site characteristics.
Said Munson, "What I think they're going to end up doing is taking volume, but from the wrong type of people. It's going to be the Weis, Bi-Lo's and Food Lions of the world and not the Harris Teeters. You have to realize that the average Food Lion is doing $175,000 a week and the average Harris Teeter is doing $450,000. If you assume you're hitting Harris Teeter and you wind up hitting Food Lion, you're taking a much, much smaller piece of the pie."
As to the stores themselves, Tippetts said MTN analysis found that around 70% of the 75 Lidl sites acquired first and likely to open soonest would do in locations that are "mid-block" and/or won't allow shoppers to make a left turn into or out of parking lots. He added, however, sites added more recently tend to have better site characteristics. He said MTN has identified 233 future Lidl locations.
Lidl thus far has acknowledged that its first 20 sites would open this summer, and that it had plans for 100 in its first year of operation.
In Lidl's favor is a wealthy and committed private holder in parent Schwarz Group, which according to Barclays analyst Karen Short is likely to have more patience behind the concept than did Tesco with Fresh & Easy, where it faced considerable pressure from shareholders to answer for a concept that in addition to real estate issues failed to deliver a compelling store experience. Lidl by contrast is bringing a slightly larger version of a concept proven very successful in Europe.
"Irrespective of whether or not Lidl's initial entry is successful, Lidl appears very committed to the U.S market — so it may not matter if these initial units are or are not successful because if Lidl has a very, very long-time horizon, they are more likely than not to succeed and prevail as they have in other countries they have entered," Short said.
Mark Thompson, managing director at Crossman & Co., told SN it was likely Lidl is relying to some extent on its concept to overcoming real estate challenges in part because the latter was inevitable when building hundreds of units in markets that are already saturated.
"If Lidl or anyone else for that matter is going to North Carolina and Virginia, how many 'A' and 'high B' sites are left? None? So [location quality] doesn't entirely surprise me," he said. "But look at what Wawa did in Florida. They went off hard corners to midblock and where they are hard corner it's a 'B' corner, yet all the pumps are full. Their model blew the market away. If Lidl's model blows the market away then people will shop."
Source: https://www.supermarketnews.com/retail-financial/real-estate-researchers-skeptical-lidl-land-grab
(SALT LAKE CITY) September 9, 2021 — MTN Retail Advisors (MTN), the leader in primary grocery retail research and data collection nationwide, today announced two key leadership appointments to its rapidly growing team. These new hires will help to elevate Salt Lake City-based MTN's mission and position the company to deliver reliable first-hand retail market research at scale, as the only national one-source solution that pairs its offerings with tenant-focused services and analysis.    MTN's new leadership appointments include:

Jake Johnson, Director of Research & New Product Development: In this role, Jake Johnson will focus his efforts on supporting current tools, reports and processes that assist clients in decisions related to grocery anchored development, acquisitions, and investment. Further, he will also work directly with MTN's internal team in building real estate strategy for its grocery retailers and strategy for the grocery-anchored investment community. Johnson has 11 years' experience building real estate strategy for grocery retailers and strategy for the grocery-anchored investment community, previously serving in leadership roles at Target, Southeast Grocers (Winn-Dixie) and BJ's Wholesale.  

Brad Markle, Senior Research Analyst: In his role, Brad Markle will be heavily involved in grocery anchor primary data collection, developing sales forecasts for MTN's retail clients, real estate strategy, and market optimization analysis. Further, he will help assist MTN in understanding the role and impact of e-commerce on the retail real estate industry, especially grocery retail clients. Prior to joining MTN, Markle served in a leadership capacity at Ahold, where he worked closely with e-commerce initiatives. MTN will leverage Markle's comprehensive grocery knowledge and expertise to further understand the role and impact of e-commerce on the retail real estate industry, especially grocery clients.

Following the successful transition into his new role, Markle will formally shift to a key leadership position, where he will work closely with MTN's Principals in business development, talent development and oversight of operations.  

"As MTN continues to experience growth, we are thrilled to have Brad and Jake's extensive research experience and combined knowledge of the grocery retailing landscape to achieve our mission to deliver reliable first-hand retail market research at scale," said Doug Munson, Principal at MTN. "These new hires were strategically chosen to help strengthen our company and position MTN for continued growth in both the US and Canadian grocery retail markets."

MTN has built a reputation in the industry for delivering the most detailed market insights available to help grocery retailers, municipalities, developers, and real estate investors answer their most challenging market questions with certainty, to maximize profitability, minimize risk and grow their business.   

To learn more about MTN Retail Advisors, visit https://www.mtnra.com.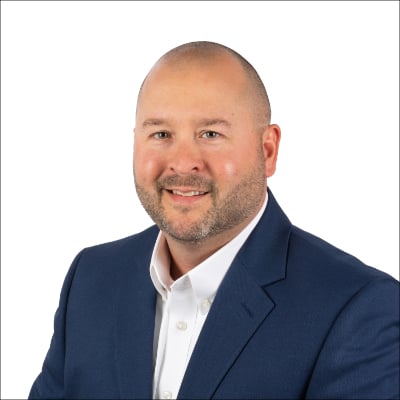 About MTN Retail Advisors
MTN Retail Advisors (MTN) is the leader in primary grocery retail research and data collection nationwide. We have built a reputation in the industry for delivering the most detailed market insights and analysis available to help grocery retailers, municipalities, developers, and real estate investors answer their most challenging market questions with certainty, to maximize profitability, minimize risk and grow their business. MTN speaks the same language as grocery retailers because our team of experts works with nearly every major grocery company and has unmatched insights gathered from more than 30,000 touch-points. As MTN brings its power and proven approach to deliver reliable first-hand retail market research at scale, we are boldly setting a new frontier, as the only national one-source solution that pairs its offerings with tenant-focused services and analysis. To learn more about MTN Retail Advisors, visit https://www.mtnra.com.
Retail Investment Outlook: A Closer Look at Grocery Through a Pandemic Lens
The retail sector remains one of the most dynamic and fiercely competitive. The industry is shaped and reshaped by shifting consumer buying preferences, at the same time the category continues to face challenges from competitors, ecommerce and the effects of a pandemic that reset the strategies of retailers across the country. An inflection point was reached for the grocery-anchored retail investment sector over the past 18 months, a massive shift in buying habits that is reflected in the strategies emerging today.
Savvy investors understand they must track and monitor both the markets in which they invest, as well as the grocery retailers themselves to uncover the best opportunities. Typically, grocery operators react and adapt quickly to the opportunities and challenges faced. Yet, when the pandemic initially hit in 2020, grocery retailers found it hard to anticipate the elevated activity, then ramp up to handle the increased buying and ultimately to maintain the growth beyond the surge purchasing. But it was obvious from the outset, even from field visits, that grocery was thriving.
The pandemic reinforced a conviction that investors have long held, that grocery is essential, and virtually recession proof. That fact was evident in the top performances experienced by just about every grocery retailer and grocery-anchored retail center since the pandemic started. Many grocery chains and operators experienced record revenues as the category redefined its position as the "essential" retail category. Most conventional grocers experienced as much as an estimated 35% increase in revenue during the peak months of the pandemic when compared to the previous year.
While revenues reached record highs last year, income dragged in comparison, as grocers were forced to spend considerably more on such areas as store labor, cleaning or hazard pay. Another factor to consider was the fact that grocery operators were simultaneously forced to address and invest in ecommerce platforms at a faster pace than any period prior to the pandemic to keep pace with demand.
ECommerce Strategies
Even before Covid hit, ecommerce and online shopping was also helping drive consumers to grocery stores in increasing numbers, which continued as the pandemic spread across the country. Consumers preferred spending more time close to home with their immediate families, a trend fueled by remote work schedules and a desire to follow social distancing guidelines. Since people still needed to eat, and many restaurants were closed or were limited in service, grocers filled the need to feed America. There were some interesting tendencies that emerged over the pandemic, though.
One shifting consumer trend was in the number of store visits. Grocery shoppers made an average of 6.7 retailer trips per month in August 2020. That was a decrease from 7.5 trips in August 2019, a drop of nearly 11%. However, basket size swelled 19%, with customers spending an average of $49.28 per trip compared with $41.38 the previous year. The obvious reasoning for this phenomenon was the desire and necessity of the customer to limit activities that exposed them to large gatherings of people, including at the grocery store; however, once at the grocery store, consumers were increasing their expenditure per visit.
There is some evidence that customers are returning to normal shopping patterns, and grocery chains still believe that there will be a permanent shift in some consumer mindset. This could have a two-fold impact on the grocery-anchor center. One is that lengthier grocery store visits may open the door to grocers introducing more of an experiential offering in hopes of securing higher expenditure. Two, the downside may be that co-tenants in a typical shopping center could see less traffic and exposure to their concepts.
The pandemic did force groups without ecommerce options to quickly figure out how to add click-and-collect or delivery options. Some grocers may have been caught off guard or didn't execute their ecommerce strategies well, but across the country there was a significant amount of investment made by grocery operators to ensure they had some type of online presence or platform that customers sought. That process may have also included a learning curve that was often custom-tailored to each site, for instance in situations where a mid-center located grocer didn't have a pick-up area close to its entrance.
For grocery-anchor shopping investors, it is important to separate the facts from the "hysteria" surrounding ecommerce. Many believe ecommerce is a larger force today than it really is. The fact is, in 2019 ecommerce represented 4.3% of grocery expenditure. During the pandemic's peak in 2020, ecommerce represented 10.2% of grocery expenditure. By comparison, through May 2021, ecommerce sales represented 7.4% of grocery expenditure. That is a distinct drop from 2020 and further evidence that the consumer has not fully accepted the platform.
Based on research and the current percentages related to ecommerce, it's likely that ecommerce will see marginal growth over the next four to five years. Retail experts like MTN estimate that by 2025, ecommerce will account for roughly 12-13% of the total grocery expenditure. The long-term view of MTN is that ecommerce will plateau in the 18-20% range once more sustainable business models are tested and proven.
Key Learnings
Set against that backdrop, the harsh realities of today's market add intrigue and uncertainty. First, grocery operators are facing an enormous staffing issue. While that's not unique to the sector, because food is a need for survival and continues to drive high demand, it presents problems grocery operators must address.
Second, significant disruptions being experienced across the supply chain are having perhaps even more of an impact on the retail sector. Significant gaps of product are showing up on nearly every aisle of a grocery store, and not just the toilet paper aisle. These are wholesale gaps that retailers haven't seen before. Consumers are accustomed to seeing full shelves, so this condition is expected to have a huge psychological impact on them.
Even though demand is strong for grocery, the impact of a reduced labor pool, and supply chain issues are adding up to inflated costs to build and stock a store. The result is grocery retailers are understandably tapping the brakes a bit now on expansion or investment plans. They must closely examine their footprints in a market and acutely understand the macro- as well as micro-level factors. That encompasses deep insights into the performance of their own stores, their competitors' locations, and a submarket-by-submarket evaluation to uncover the best locations for a grocery store.
Wise investors should focus on strong regional and national chains that are balancing both ecommerce platforms and physical store investments. They should place emphasis on site and shopping center characteristics that promote the success of the grocery asset. Investors must closely track the demographics that complement the grocery-anchor and co-tenancy, while ascertaining locations that provide the grocery-anchor with strategic positions relative to the competition.
Couple this information with knowing the weakest locations and the potential shuttering of stores/chains that rank in the fourth place or lower market share position allows an operator to be better-positioned – both from a real estate and operational perspective. By weighing these research-based considerations investors and grocery retailers can find locations that grocery tenants should pursue and maintain for long-term hold. Those operators will also be able to absorb the market share and volume and thus more likely to thrive in the current and future grocery retail environment.
* Excluding gas and adjustments